Our Services and Departments
Our experienced and committed teams of laboratory managers, pathologists, medical technologists, radiologists, radiographers, quality assurance teams and supporting staff are professionally trained to utilize cutting edge technology and effective automation. This allows us to continually maintain the highest standards of quality testing in accordance with the guidelines of international accreditation.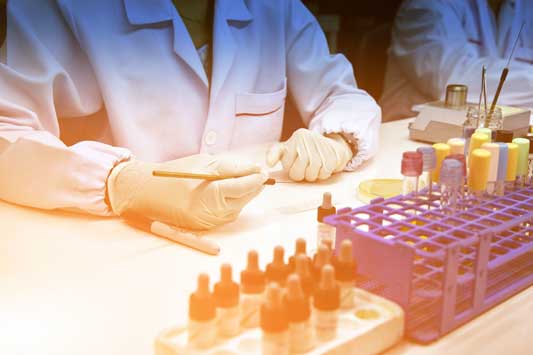 The Molecular Diagnostics department encompasses the latest techniques and platforms in the field which are employed for diagnosing a wide range of infectious diseases, genetic disorders, and cancers including Alpha Thalassaemia mutation detection, MTHFR mutation detection, TORCH, HLAB27, HPV, and Chlamydia.

DNA Sequencing technology is employed for advanced tests such as HBV genotyping, HPV typing and Mycobacterium tuberculosis Drug resistance. For screening HPV in cervical specimens, we also employ Nucleic acid hybridization technology. Real-time PCR technology is used for quantification of HIV-1, HBV and HCV viral loads. Real time PCR is also used for JAK2 V617F mutation detection which helps in confirmation of the diagnosis of PV, ET, or IM. Hybridization based assays for HCV RNA Genotyping, Factor V Leiden mutation and Prothrombin gene mutation are also offered in the department.
Proficiency Healthcare Diagnostics are proud to offer Cytogenetics testing within our company. The department offers Chromosomal analysis from Peripheral blood for different types of disorders like Female and Male Infertility, Congenital malformations in newborn children, and Mental Retardation. The test is also performed on Bone Marrow Aspirates for the diagnosis of various types of cancers.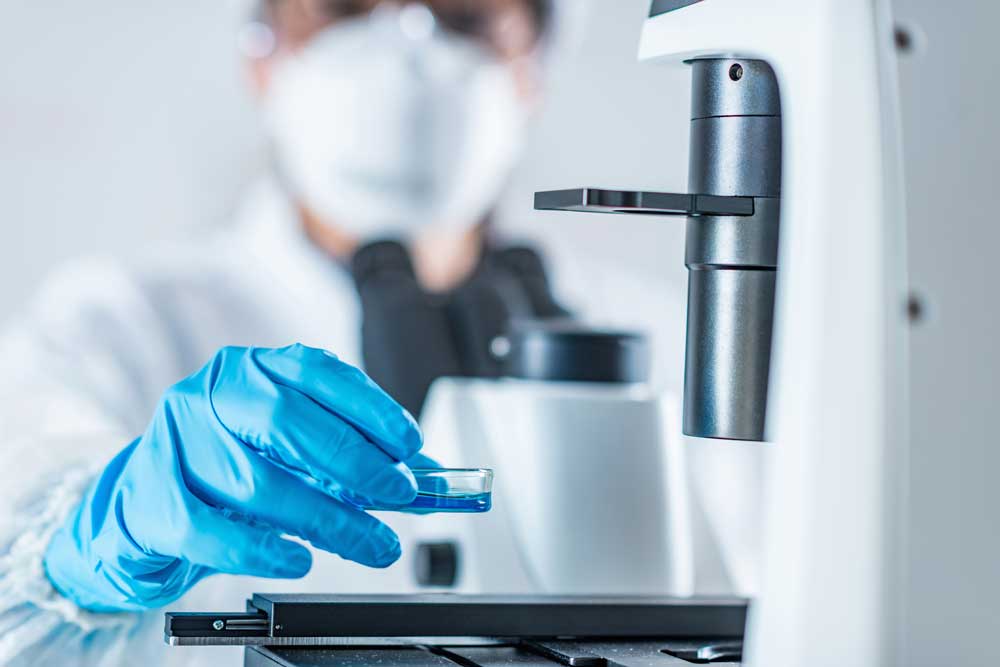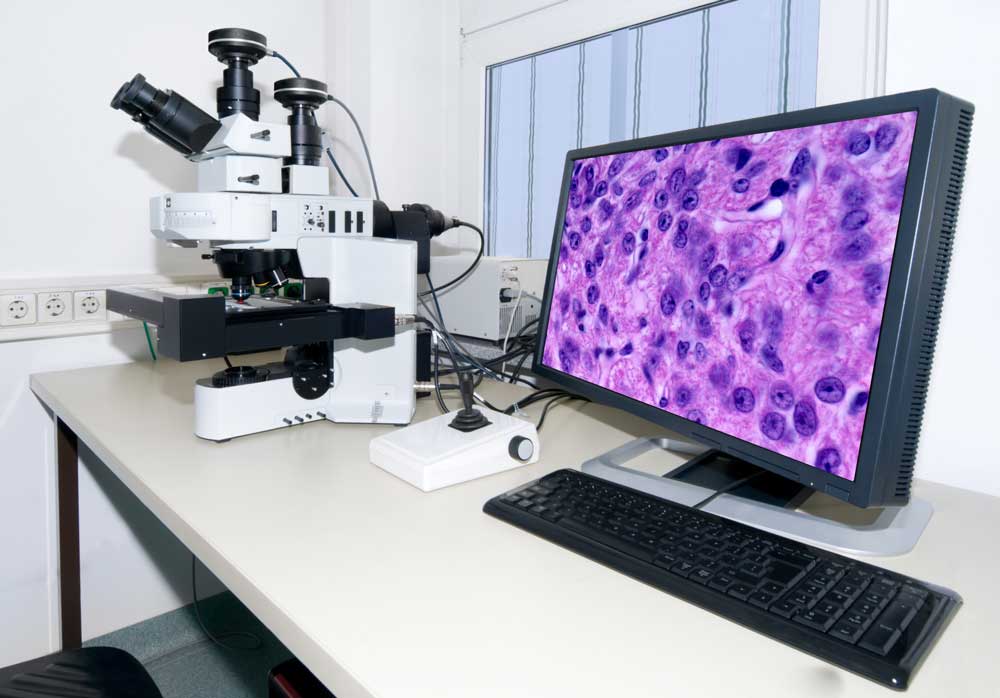 Histopathology and Cytopathology
Our Histopathology Department was launched in Abu Dhabi in line with our diagnostic quest for excellence.  This department strives to provide distinguished Histopathology and Cytopathology services to our clients. Our most valuable asset is our highly qualified, broadly experienced consultants with sub-specialization and interests in various fields of Histopathology. Our team serves as the Consultants' Consultants, and is involved right from grossing through to microscopy and ancillary tests. Our faculty works closely with the clinicians to ensure accurate diagnosis, treatment and follow up.

Our outstanding services are facilitated by the use of up-to-date national and internationally recognized protocols in dealing with the complex samples of Breast, Gynecologic Pathology, G.I.T , Uropathology, Soft tissue tumors and Head and Neck samples, etc.

Our Histopathology reports are clear, informative and in line with the international guidelines. Our faculty owns a wealth of expertise in Oncology, Liver Pathology, GIT pathology, bone, skin, Hematopathology and Cytopathology. They offer second opinion slide review. The department also offers Immunohistochemistry Markers testing.
Immunology (Serology, Autoimmunity and Allergy/Intolerance)
This department offers a wide range of tests including the IgM and IgG antibody tests for TORCH panel which also includes avidity testing. Various infectious disease markers like the Hepatitis A,B and C as well as HIV are processed on fully automated platforms by Electrochemiluminescence Technology. IgG/IgM testing is also done for various viruses like Dengue, VZV, EBV, rare pathogens like Mycoplasma and Chlamydia.

Other rare parameters such as Antigliadin, TTG, Antiphospholipid and Cardiolipin are also covered for serological testing. Autoimmune disease parameters are done by Immuno-fluorescence (IFA) encompassing ANA, ANA screen, dsDNA, ANCA etc. The department also offers Allergy testing using a fully automatic system optimized for accurate, efficient and reproducible processing of Specific IgE tests; an FDA approved technology which is currently perceived as "Gold standard" for in vitro IgE testing.

Quantiferon TB gold test to detect latent tuberculosis and IgM, IgG and IgA antibody testing for Mycobacterium tuberculosis infection are also covered.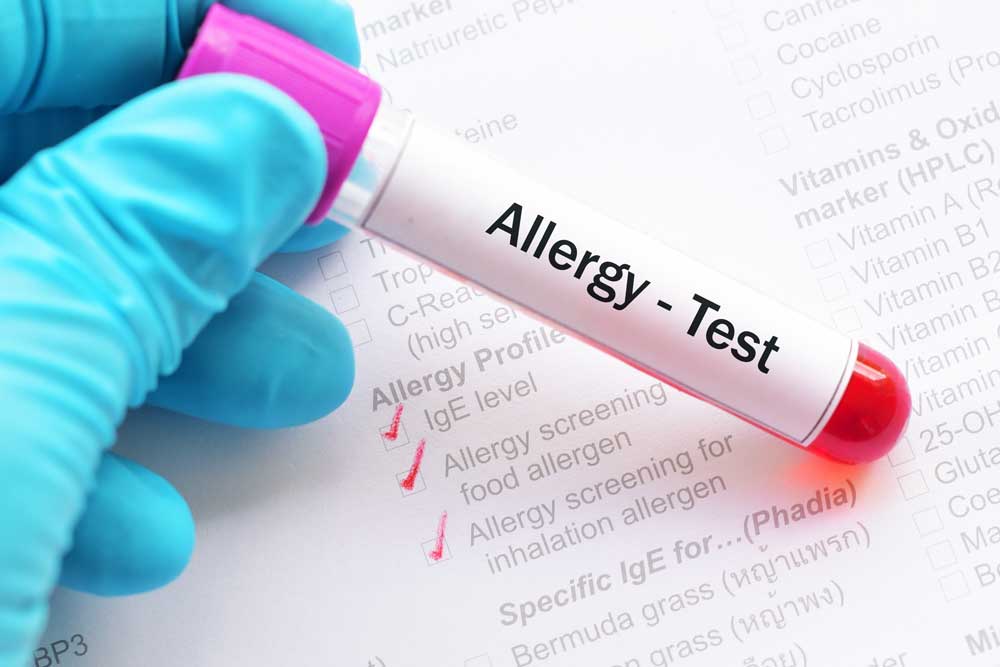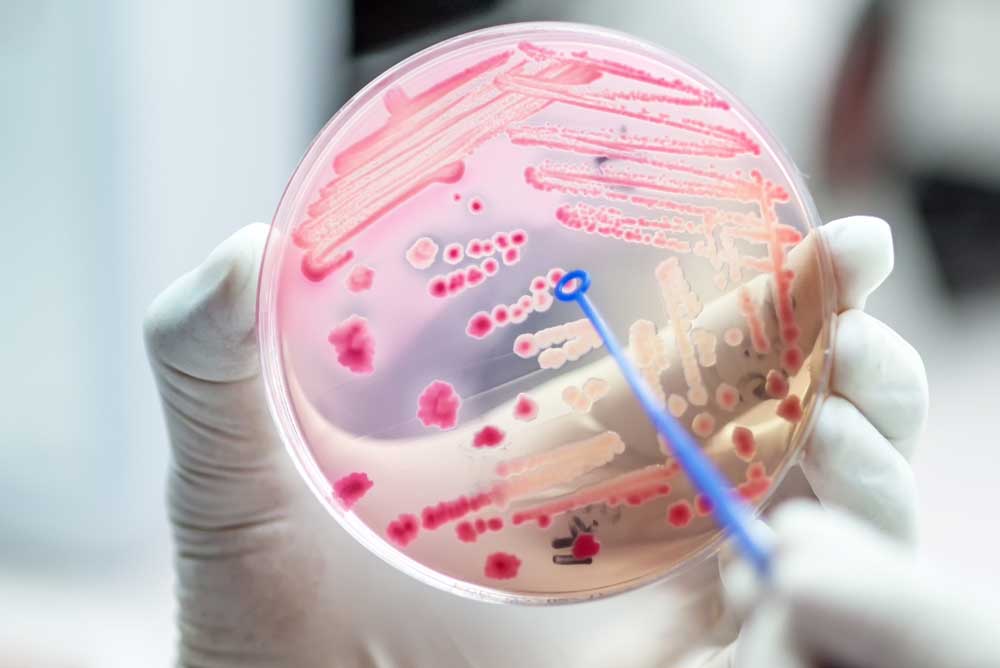 Bacteriology covers aerobic culture identification and antibiotic susceptibility testing for all specimens. Bacterial identification and susceptibility is performed by a fully automated and rapid bacterial ID and Antibiotic susceptibility system, that uses Advanced Colorimetry, which provides High discrimination between species, Low rate of multiple choice and misidentified species and Minimal number of off-line tests. The system offers superiority with regards to Speed of identification, Accuracy and reproducibility of results. We provide a complete antimicrobial susceptibility testing (AST) solution, with MIC results for bacteria including slow-growing and fastidious organisms as per the CLSI guidelines and antibiotics are evaluated by reporting the MIC values of the drug attained against all aerobic bacteria.

The Bacteriology section is also equipped with an automated continuous monitoring blood culturing instrument for Blood and Body fluid cultures. This system offer's fluorescent sensor technology that allows for fully-automated, walk-away testing using a continuous-monitoring instrument that agitates and incubates the Blood Culture Bottles, resulting in earlier detection of positives. superior performance, safety and reliability.

Mycology cultures and are offered for both routine body specimens and also for the Identification of Dermatophytic infections from Skin, hair and nails.

Parasitology includes Macroscopic & Microscopic Fecal Examination for Detection of Eggs and Cysts of Parasites of the Digestive Tract including Concentration Techniques and fixed fecal smears.
Routine and Specialised Chemistry
Clinical chemistry department offers routine to the highly specialized investigations. Routine chemistry is performed on a fully automated chemistry analyzer having a throughput of 800 tests/hour. Apart from routine tests and profiles, we offer a unique mix of specialized plasma proteins like C3/C4, hsCRP, Apo A-1, Apo B, and Ceruloplasmin etc, by advanced nephelometry on a daily turnaround time basis. The department also offers the standard protein electrophoresis as well as highly specialized immunofixation electrophoresis. HbA1c is performed by the gold standard HPLC technique approved by National Glycohemoglobin Standardization Program (NGSP).

Chemiluminescence Technology with a combined throughput of 500 tests/hour is used for various specialized investigations like hormones, tumor markers, therapeutic drug monitoring for anti-epileptic drugs. Prenatal testing for Down syndrome and Trisomy 18 risk assessment is routinely offered to pregnant women in the first and second trimester pregnancy. Screening tests for drugs of abuse are also offered in the department. 25-OH Vitamin D Total assay is performed by a dedicated fully automated chemiluminescence analyzer approved by the FDA and trusted by most laboratories in the world.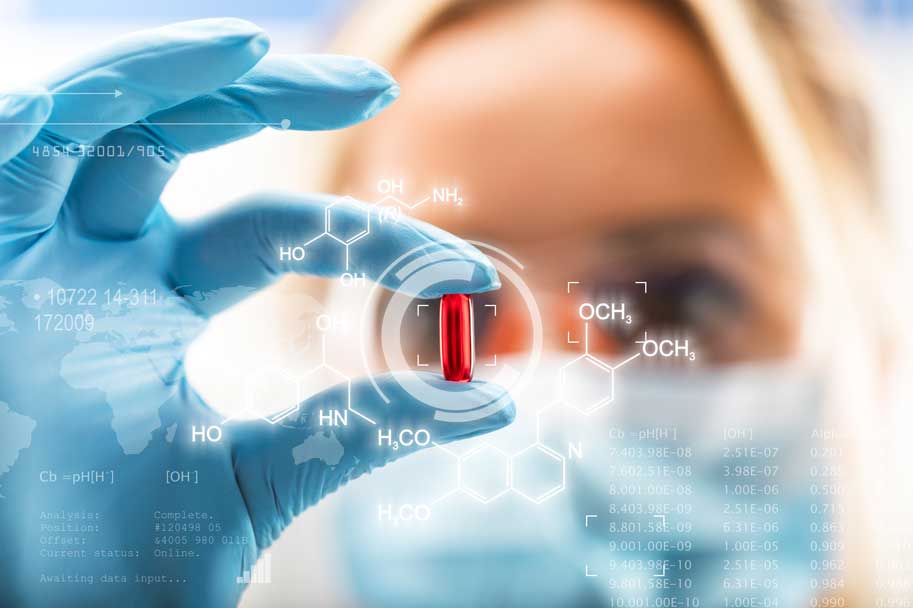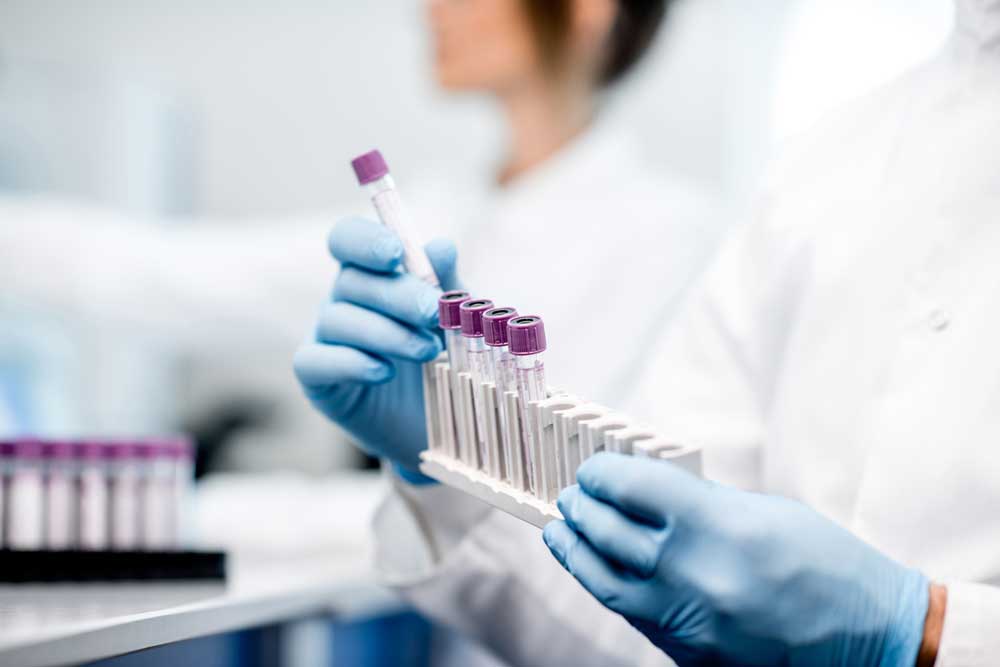 Haematology and Coagulation
The hematology department encompasses most advanced, sensitive, and precise instruments and well experienced faculties enabling accurate and prompt diagnosis of hemoglobinopathies and coagulation deformities. The Department offers a wide range of routine and special coagulation assays, such as PT, APTT, Fibrinogen, TT, and special assays such as protein C activity, Protein S activity, Anti Thrombin III activity, and lupus anticoagulant , specialized factor assays such as F VIII activity , F IX and vWf and routine hematological assay such as CBC, reticulocyte count, platelet count.

We drive Quality in this department by going the extra mile to ensure accuracy, efficiency and speedy reporting; all the hemoglobinopathies are thoroughly studied by HPLC method and correlated with the CBC, ethnicity and clinical history. Moreover, all the abnormal CBC samples are cross checked with the peripheral smear.

We also offer a wide range of manual assay such as G6PD quantitative and qualitative, sickling test, osmotic fragility, HAMS and sucrose lysis, special stains for leukemia such as LAP, Sudan black, and Myeloperoxidase. Blood parasite studies such as malaria, filaria, and leishmania in blood and bone marrow.
Semen analysis which includes count, motility, fructose, viability, concentration of round cells, Semen cytology/ Round cells (Germ cells) morphology and detailed study of Sperm Morphology as per Kruger' criteria.